RIP-Research In Paranormal, Illinois
"We investigate the things that go bump in the night"
We are a small amateur group, just getting started, but these pages will chronicle our adventures as we investigate sites that are alleged to have experienced multiple instances of paranormal activity. See what our investigations reveal as we attempt to record on film, video, or audio the ghostly, the creepy, or the just plain weird happenings in Illinois (and sometimes beyond!)

Do you know a site we should be investigating? Tell us about it under the "Contact Us" link!

**Note: the website is under construction, so pardon the sparseness of our links right now.  As our investigations get underway, we will be sure to add them here.  Thank you!**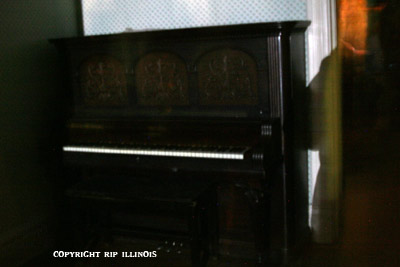 2007, Haunted Macomb, IL Tour, Old Bailey House piano...and a ghostly visitor?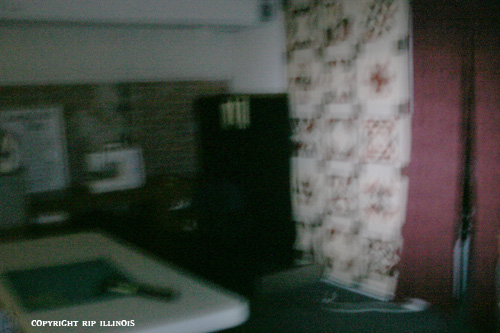 2009 Haunted Macomb, IL Tour, Little Stitches-is there a ghost behind the sewing machine?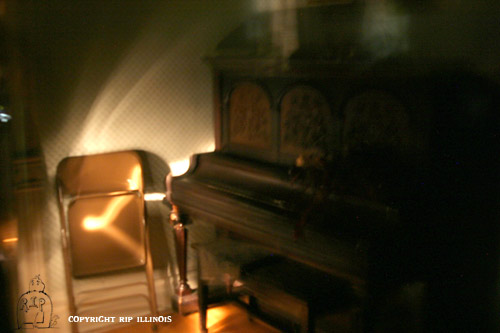 2009, Haunted Macomb, IL Tour, Old Bailey House piano...faces or reflections above the piano? 
You decide...