Written by Webmaster
The pictures posted here are the ones where we cannot explain what we have captured in the images as dust, camera artifacts, natural phenomena, or human intervention.  These are our best "ghost pictures".  We hope you enjoy them as much as we did!

To see a bigger picture, click on the image.  Be aware that the bigger picture may take a while to download!


---

Macomb Ghost Tour, 2009-Little Stitches sewing shop on Macomb square.  Look behind the white sewing machine in the top left of the picture-there appears to be a woman sitting behind it!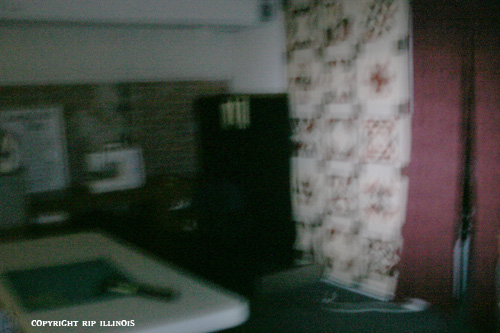 ---
Macomb Ghost Tour, 2007-Old Bailey House.  There appears to be the shadowy figure of a woman in a black dress with a white collar standing to the right of the piano.  The really interesting part of this is that there is a picture hanging elsewhere in the house of a woman in similar clothing!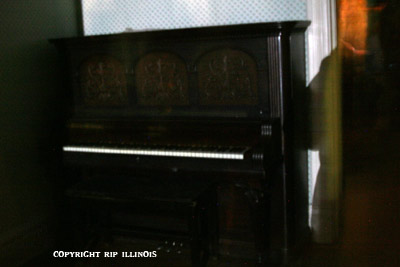 ---
Macomb Ghost Tour, 2009-Old Bailey House. There appears to be one, possibly two faces above the piano. We are not sure about the larger image on the left, but do not see how the smaller face on the right would have been produced.